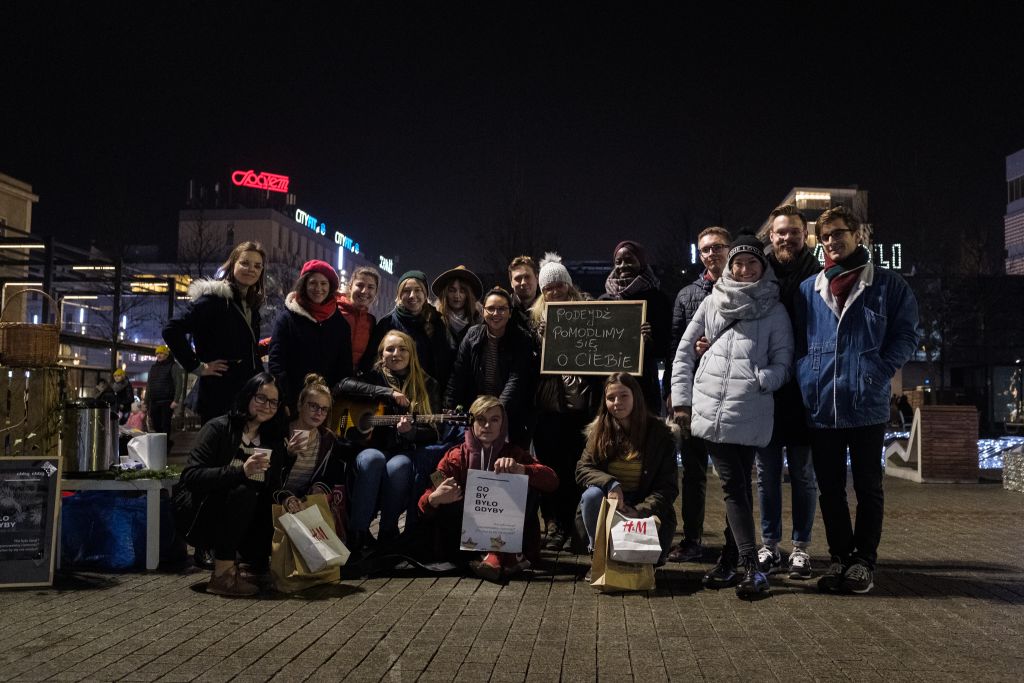 The Steiger team of Ka­tow­ice was formed in Sep­tem­ber 2019. Al­though we have been in­volved in work­ing among the youth cul­ture in our city for a cou­ple of years, hav­ing come up with an idea of cre­at­ing a team that would have been able to act in this area, turned out to be the per­fect op­por­tu­ni­ty for that time. Our group con­sists of the peo­ple from dif­fer­ent Ka­tow­ice con­gre­ga­tions and the whole Sile­sia re­gion.
 
We see a great need to preach the Gospel in our re­gion, that is in­hab­it­ed by over 2 mil­lion peo­ple and a vast part of whom are the teenagers and the stu­dents. We want to come to them by per­form­ing the street and cul­tur­al events, or­ga­niz­ing sem­i­nars, meet­ings and ac­tions at uni­ver­si­ties. Every week we lay our foun­da­tion, which means that we meet up, share our lives, sup­port each oth­er, but most of all, we pray for our­selves, our con­gre­ga­tions and cit­i­zens of Wro­claw. Each of us takes part in our lo­cal so­ci­ety's life, we work on dif­fer­ent projects, that are ad­dressed to the stu­dents of our city. We pur­sue reach­ing the Gospel in a num­ber of ways.
 
Our projects
(or projects, in which par­tic­i­pate our team mem­bers)
 
The well - the youth meet­ings
What hap­pened? - the stu­dent fes­ti­val
Mari­ac­ka by night - the evening's Gospel out­reach
Two new­ly cre­at­ed Com­mu­ni­ty Hous­es - the apart­ments of two girls
Kurs Al­pha
The mine of good­ness
Ac­tiv­i­ties at uni­ver­si­ties (with co­op­er­a­tion of CHSA Ka­tow­ice)
and much more!
 
Join to us
If you want to join us - write to us at: maria.marsza­lek@steiger.org
Maria Marsza­łek is a team leader, and for many years has worked with the youth and for the mis­sion across the coun­try. Ka­tow­ice is her beloved city and the Sile­sia province has filled her heart, which is why we want to fight for our re­gion.